Launch of Retailers' Academy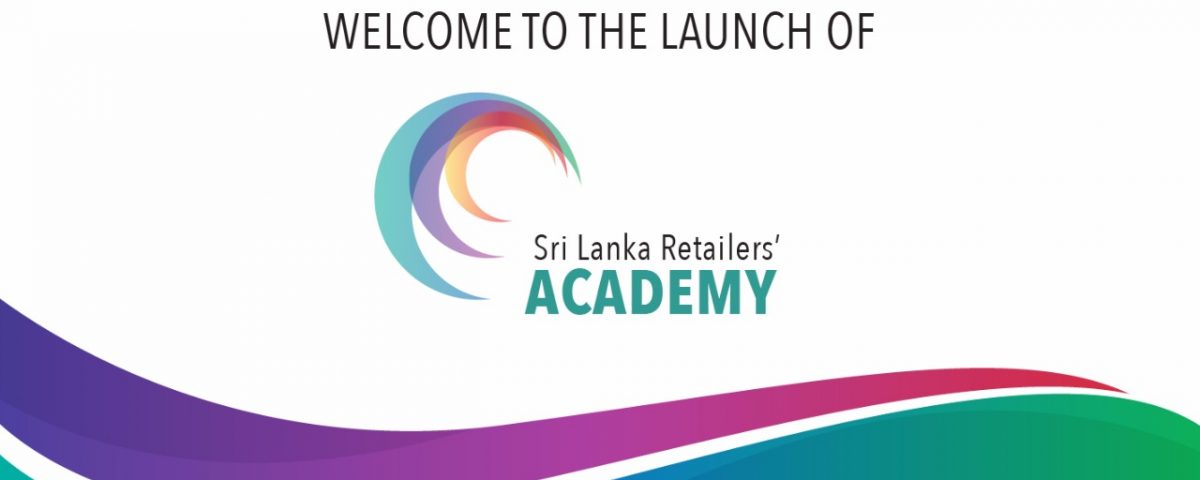 May 24 - December 23, 2017
event description
The Retail Leadership Excellence Program that drew to a successful finish on 24th May 2017 was the very first retail learning workshop that was organized by SLRA. This workshop saw more than 40 executive and middle level employees learning of managing retail business effectively, developing leadership skills, effective communication, operational excellence, customer care skills development and understanding retail technology, which sums up to the ultimate scope of the retail industry.
SLRA organized this program under the umbrella of the envisaged Retail Academy and was organized in partnership with Sensei Lanka, who designed and conducted this program with a 03 month post follow up session.
Prior to the commencement of the workshop, SLRA officially launched the Sri Lanka Retailers' Academy by following the traditional lighting of the oil lamp, opening remarks from Mr. Leonard Perera, the Founder Convenor & Head of Business of SLRA where he welcomed the invitees and participants at the opening ceremony and briefed about the SLRA initiatives and activities since its inception in October 2015. Mr. Suresh Sebastian, the Retail Academy Project Chairman launching the Retail Academy spoke about its objectives of developing retail professionals.
Chairman of SLRA, Mr. Hussain Sadique said "Our common vision is to make Sri Lanka Retail Academy a dynamic body that develops global retail best practices, professionals and standards in Sri Lanka". The Chief Guest and Keynote Speaker Mr. Murali Prakash spoke next and shared the current retail landscape, its place in Sri Lanka's economy and opportunities that retail professionals have to grow in this environment while contributing to the economy of the country.
Mr. Ranjan De Silva, Partner -Senior Management Consultant of Sensei International and the Chief Trainer and Coach of this program spoke next and described his journey from the time he launched Keells Super in 1991 as a Director of the company and his experience of developing leaders in leading companies of over 24 countries, his experience of working at Agora as CEO, turning it around and powering it with SAP and his experience at the Asian Retail Congress held annually in Mumbai as a member of the Advisory Board and a keynote speaker.
Dr. Rohantha Athukorale and Mr. Murali Prakash spoke about leadership for effective retail management and shared their experiences of being in the industry for many years.
Customer care excellence for retail success was covered by Mr. Hussain Sadique, while operational excellence for retail success was addressed by Mr. Asoka Peiris and Mr. Krishan Balendra. In his speech, Mr. Krishan Balendra spoke on the topic, managing & improving end-to-end retail processes. The highlight of his talk was the minute details they need to go into, to create operational excellence.
The last session was delivered by Mr. Nasser Majeed who spoke on applying facility technology for storage, transportation, display, security, shopper comforts, checkout etc and narrated from his experience at Singer and Odel on how technology is vital for retail operation success.
Mr. Nalaka Umagiliya and Mr. Dulith Herath also spoke and shared their experiences on retail technology for effective retail management.
SLRA wishes to extend their utmost gratitude to Mr. Ranjan De Silva and the Sensei Lanka team, the panelists in the workshop who shared their knowledge and experience, and to all the participants who attended the workshop.
Sri Lanka Retailers' Academy will continue to organize programs as such and contribute towards the development of the retail industry in Sri Lanka.
The core purpose of SLRA is to enhance organized retail standard in Sri Lanka by being the Voice of the Retail industry and achieve excellence. During the past year, SLRA has taken many initiatives and was able to bring in most of the leading retailers to the Association across the sectors from FMCG, Clothing, fashion & jewelry, Footwear, Household consumer durables, healthcare, E-commerce and QSR. The SLRA calendar for this year has lined up the first ever Sri Lanka Retail Forum happening in September, and the Sri Lanka Shopping Festival happening in September/ October with government patronage.
For more inquiries please contact the SLRA Secretariat, The Ceylon Chamber of Commerce on 558880 or email Sachini.gunawardena@chamber.lk.
28th May to 8th June 2018
Pre Assessment
11th & 13th June 2018
Workshop at the JAIC Hilton
12th June 2018
Excursion to MAS Intimates, Pizza Hut and Keels Super
June – September 2018
Project work and online coaching support
September 2018
Final evaluation & celebration with certified ceremony